Description
Friendly Probiotic Yeast.
A probiotic, non-colonizing yeast species closely related to Brewer's yeast and not related to the yeast group to which Candida belongs. 
Saccharomyces boulardii
 taken orally supports the production of secretory IgA, and helps friendly probiotic bacteria to colonize the GI tract. It is a transitory microorganism and is eliminated after supplementation is stopped. 
Non-Dairy and Gluten-free.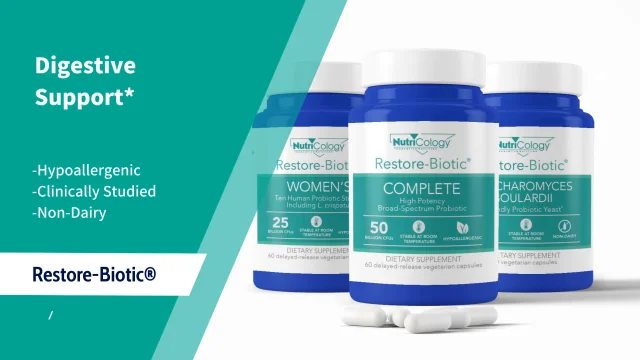 BiOOtic™ is a trademark of Gnosis.
Supplement Facts:

Serving Size: 3 capsules
Servings Per Container: 20 or 40
Amount per serving:
Saccharomyces boulardii (DBVPG 6763) 9 Billion CFUs 450 mg
Other ingredients: Hydroxypropyl methylcellulose, microcrystalline cellulose, silicon dioxide, stearic acid.
Suggested Use: As a dietary supplement, 1 to 3 capsules three times daily with or without food, or as directed by a healthcare practitioner.

Keep in a cool, dry place, tightly capped. Variations in product color may occur.
Payment & Security
Your payment information is processed securely. We do not store credit card details nor have access to your credit card information.